Learn Music at Home
Piano | Violin
Step-by-step lessons for complete beginners aged 3yrs+ and parents with no previous musical experience.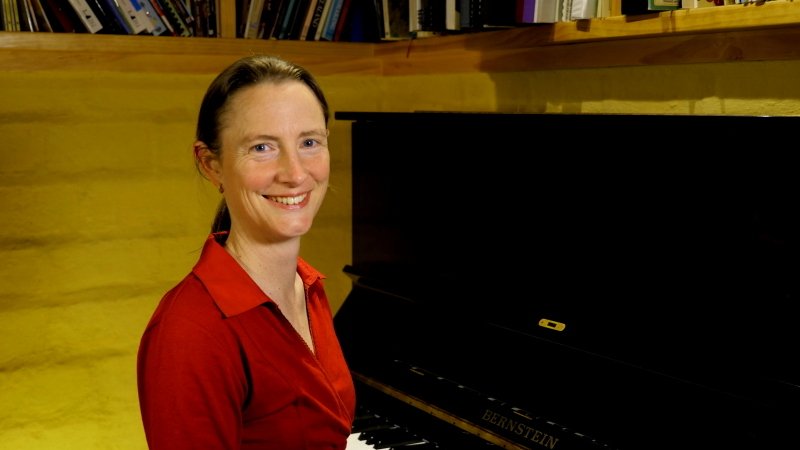 Have the convenience of watching video lessons and the peace-of-mind of personalised teacher feedback when you want it. Your child can play by ear first and read music later. Learn music the way children learn language, using the Suzuki Method.
The role we play as parents can be demanding.  Music lessons usually involve organising kids to get to a venue on time, wading through traffic or travelling long distances, then having to find a car park on arrival. Wouldn't it be easier if you could access music lessons from the convenience of your own home? but still with the peace of mind of teacher support when you need it?
On this site, you get to watch professional quality online video lessons from a trained Suzuki teacher with over 20 years of experience. 
Learning to play a musical instrument takes time. Your involvement in your child's music practice greatly increases their chances of success. You need no previous experience to guide your child through these lessons. My goal is not just to enable your child to learn music, but also to support you in your role as their guide. The Suzuki method is now easy and accessible to you, with the convenience of complete time and location flexibility. You can access support at any time, using my unique video upload feature, or book additional webcam lessons with me.
Why not just use YouTube?
YouTube is amazing! We access all sorts of video topics via this platform and it has changed forever how we learn new information and skills.
However, learning a music instrument can take more than just video instruction to get right. Teacher support is a central and crucial part of developing these skills. Parental support is also important when involving young children, so both the child and parent need support to guide them together as a learning team.
The Suzuki method is revolutionary in this regard, as it trains the parent and child together. The parent is able to assist the child where needed during home lessons, and a quick video recording from a phone or tablet can be uploaded to this site, enabling constructive feedback as required. If more is needed, additional one-on-one real time webcam lessons are available.
The Suzuki Institute supports teachers by training them to the highest teaching standards. This training program ensures that each teacher delivers students the best of this method, all over the world. The Suzuki method is unfortunately not always accessible because a Suzuki trained teacher is not available.  As a trained and registered teacher of the Suzuki method, I've created this website as my way of bridging this gap, to bring Suzuki to more people. 
I teach using the pieces from the Suzuki Method books. You can use this website as it is, or in conjunction with additional Suzuki lessons with me or another teacher. The books and CDs can be obtained from most music shops or online. See the Piano and Violin resources page for more information. 
You can work through the video lessons with your child at home. If you have a question or would like some feedback on your playing, message me or record a video of your child playing using a phone or tablet, and upload the footage to me via this website. I will watch the uploaded videos and write back to you with comments and suggestions. If you need some added guidance, you can also book webcam lessons with me.